National Volunteers
Helen Reid - Chief Commissioner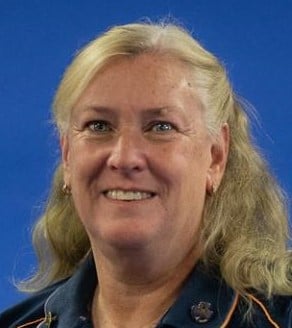 Helen was a Girl Guide for 7 years as a child then returned as a Unit Leader when she was 21; a role she has held for over 35 years.
Girl Guiding has provided many opportunities including travel to international events in Kenya, the UK and Switzerland. Holding positions such as National Program Manager, GGV Executive member and GGA Board Director Helen brings a wealth of knowledge about the Australian Guide Program and Governance to the role. She is committed to facilitating opportunities for girls and young women to explore and grow within Girl Guiding so that they can have a voice in their own future.
Helen is a retired librarian having managed both TAFE and University libraries with a Masters in Human Resource Management and a PhD in Librarianship. She is currently living on a farm in the Victorian Otways growing trees for shelter, conservation and profit.
Wendy Kirk - National Coordinator Youth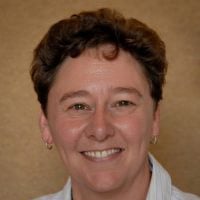 Wendy has always been passionate about the growth and development of girls and young women. Starting out as a Brownie, Guide and then Leader in NZ she has held various management and volunteer roles over the last 25 years within Guiding in Queensland and South Australia. Whether it's taking Guides overseas for their first exciting international adventure, managing many youth events, enjoying the outdoors, running various Units, exploring the Recognition System, or participating at a State or national level, she embraces the philosophy of our program and all that it has to offer.
Wendy greatly believes in the importance of our girl-only space and looks forward to supporting Guiding across Australia.
When not busy with Guides, Wendy loves going on adventures, traveling, and getting creative with the camera!
Nicola Jones - National Coordinator Olave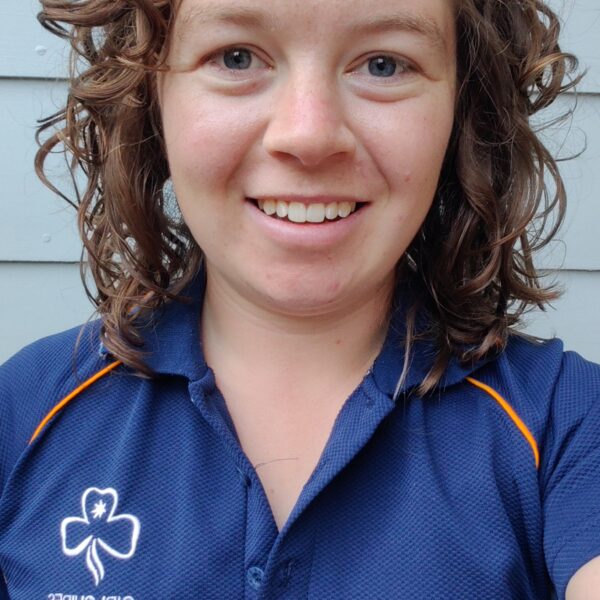 Nicola believes in the development and involvement of girls and young women at all levels of Guiding and within the community. This passion has been fostered through the opportunities that Guiding has offered her since the age of 5. Some of these opportunities include attending national and international events such as Jamboree, Leading Edge, and Asia Pacific Region Conference for Leaders of Girls in the Philippines. Nicola has been an active Olave Program member in multiple peer groups as well as undertaking the role of Events Coordinator for the Olave Program in NSW, ACT & NT from 2018 to the end of 2020.
Nicola is currently an Olave Program member in her region and is also leading a Guide Unit on the far south coast of NSW.
Joy Ord - National Coordinator International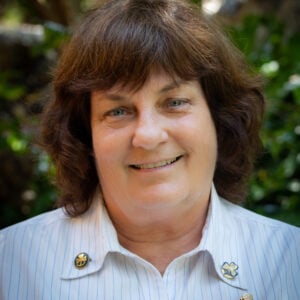 Joy absolutely loves the fact that being a Guide opens so many exciting doors for so many.  Greatly influenced by her mentor Nancy Eastick,  her  Guiding journey  has been all about the outdoors, particularly camping and international travel. Joy fondly recollects Nancy's enthralling stories of Malaysia, Poland, GIS and Papua New Guinea and when a 2 year volunteer GGA position with Girl Guides of Cambodia came up it seemed such a natural progression for her that she jumped at the chance.  This was a life changing time for Joy, reshaping the way she looks at the world and she returns to Cambodia annually.
Currently, she is leading an energetic 14+ Guide Unit and District on the Gold Coast, QLD.
Sarah Neill - National Coordinator Adult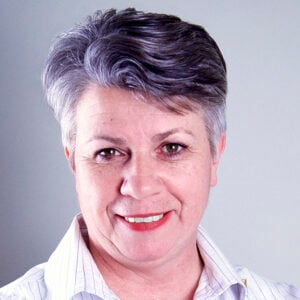 Sarah has been involved in Guiding for many years across a range of roles, the most recent of those as State Commissioner of Girl Guides NSWACT & NT. She has served as a Girl Guides Australia Board Director, been a valuable member of many State Guiding Committees and has been a Region Manager, District Manager, Learning Partner and Support Group Member.
In addition to Guiding, Sarah has spent over 20 years leading Volunteers in a range of Organisations and Community Groups, as well as running her own business and maintaining a career in accountancy.
Sarah is absolutely dedicated to the mission of Guiding and wherever possible personally strives to develop, support and mentor young women in achieving their absolute best.
Sharyn Smith-Anderson - Australian Trefoil Guild Adviser