Events
National Jamboree January 2023 - Kani-Karrung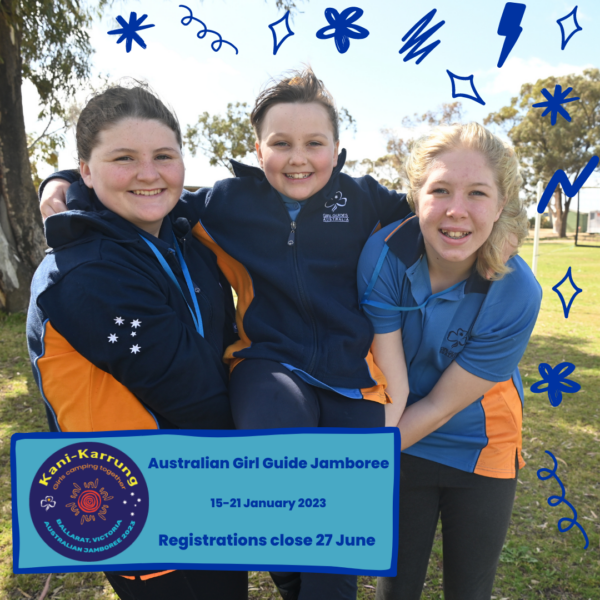 Girl Guides Victoria is inviting Guides and Guiding volunteers from around Australia to join together for a week of being courageous, daring, creative and adventurous at the National Jamboree in 2023!
Dates: 15 – 21 January 2023
Venue: Ballarat, Victoria
Eligibility: Girl Guides aged 10-17 on 15 January 2023, Volunteers willing and able to facilitate an unforgettable week for our Guides
Jamborees are the opportunity of a lifetime, a chance to make lifelong friendships, challenge yourself and make memories forever. Please put the dates in your diary, share them with your Guiding friends and start planning on how you can be a part of something special.
For more information visit:
Jamboree  Activities for 10-13 Year Olds
Jamboree Activities for 14-17 year olds
International Events Info