There are so many different roles to choose from in Girl Guiding – you can work with girls and young women or as a support to those working with young people, you choose.
Volunteering with Guides provides you with the opportunity to experience:
a sense of belonging as part of a global community of Guides and Guide Leaders
the spark of extraordinary moments for girls in your community
connection, friendship, and a chance to grow your network
new skills and experience for your resume and Linkedin profile
new personal challenges and experiences
being a role model for girls and young women
being part of positive change in your community
an opportunity to create a space where girls can be who they want to be
member-only training and events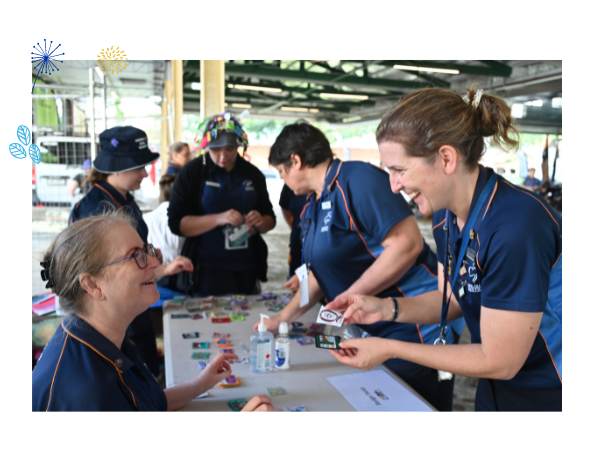 Volunteering opportunities:
There is a national online learning program called e-Guiding which provides essential training to support volunteers on the leadership journey they choose.
Leaders must be female and aged 18 and over.
Unit Leaders and Assistant Unit Leaders run Guide Units and activities across Australia. They are supported by District Managers who in turn are supported by Region Managers in their State.
Interested in volunteering in other ways?
There are so many volunteer roles that can be done in your own time or as a special project thus providing a valuable contribution.  Membership is not required.
Share your special interest or skill with Guides and build your network in your community!
Here are a few ways you could support Guiding:
Unit/District volunteer support person – assisting Leaders with tasks such as – shopping, banking and account keeping, newsletters, administration, program activity preparation
Occasional helper – how often you help at a Guide meeting is up to you, you may be part of a parent or helper roster
Guest speaker, facilitator or presenter
Fundraising
Promotion /marketing
Catering for large or small events
Property or Guide Hall maintenance or management
District Support Group member
Committee member in your area of expertise
Helping at events
Auditor
Treasurer
---
Contact your State Girl Guiding Organisation to get involved today!