Governance Structure
The Board of Girl Guides Australia (GGA) has undertaken a review of the Governance Framework of GGA in order to improve the effectiveness of the delivery of Girl Guiding in Australia (GGiA).
The voice of girls and young women is central to delivering on the vision, mission and strategy of GGA so the updated framework has been designed to provide increased opportunities to hear the voice of girls and to include young women in decision making.
The Governance Framework has two tiers- the Governing tier and the Operating tier and in is included in Attachment A.
Each performs a different function but works together to deliver governance excellence and outstanding program delivery of Guiding across Australia.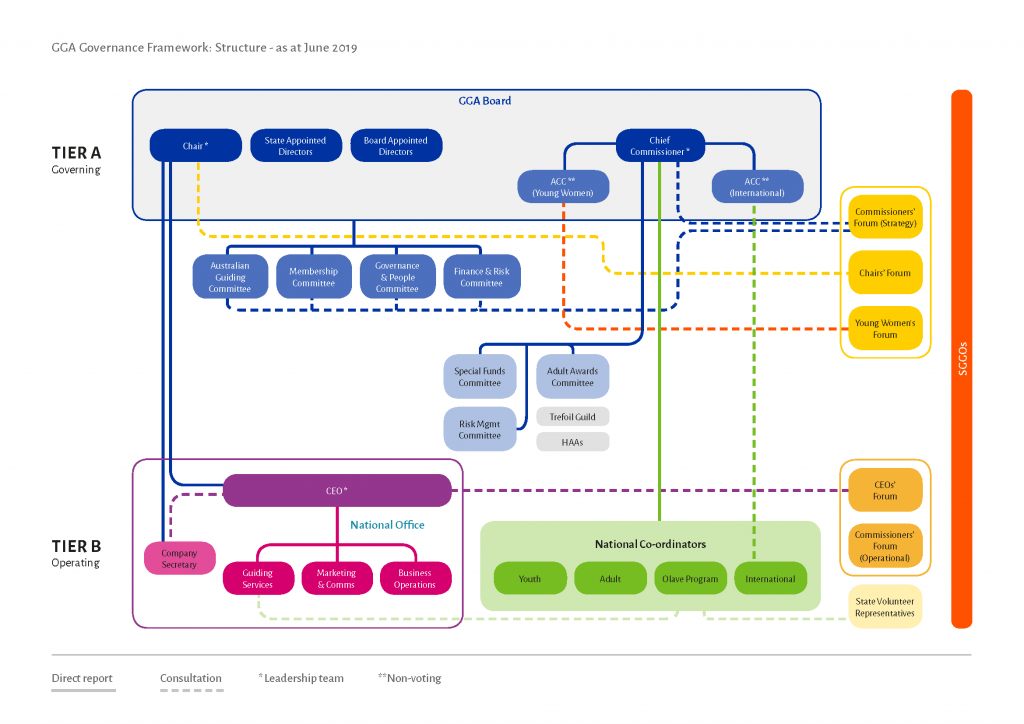 Governance Framework Overview
Download a copy of Girl Guides Australia Governance Framework