#whenweshine …. news from Sangam
Namaste from Sangam!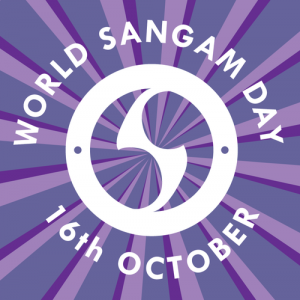 The #whenweshine 2018-2019 season has officially started and Sangam is looking forward to welcoming as many people as they can from all around the world.   You can join in too!
And don't forget the great 'Buy 1 – Get 1 Free' offer for Sangam's #whenweshine 52nd birthday event! Go with a friend and celebrate together at Sangam!
Brand new events on the calendar that may interest you and your friends are 'Adventure @Sangam', Mangoes and Mermaids and 'Food Festival @Sangam' – and you can get 20% discount for early bird bookings on these events! Don't delay if you wish to apply as the Australian Closing Date to apply for some of these events is 31 July 2018.  Click on the images below to find out more information.
Sangam have availability for their upcoming events and programs so to find out what is on and when to help you plan your visit you can check out the Sangam 2018, 2019, 2020 and 2021 calendars.
If you are interested in Leadership events –Discover Your Potential III 3 – 12 August 2018, Discover Your Potential IV 15 – 24 August 2018, Reach for the Stars I 29 August – 7 September 2018, Be the Change: Global Goals I 23 – 29 November 2018 –then you may be interested in applying for the full event fee scholarship offered by Sangam.  To find out more details and obtain an application form email GuestServices@sangam.wagggs.org
Interested in volunteering at Sangam then why not take part in their Community Programmes.   The Sangam Community Programme offers participants a unique, high-quality volunteer experience. Tare means 'star' in Hindi. As part of the Community Programme, you become the 'stars' of the Sangam family.   Sangam are now offering their long term Community Programme commencing on the 26th of August at half price.  To find out more details email GuestServices@sangam.wagggs.org
Don't forget all applications for international travel from Australian Guiding members need to go through GirlGuide Traveller