Welcome Trish Manten as our new Chief Executive Officer
Girl Guides Australia is pleased to welcome Trish Manten as the new CEO for Girl Guides Australia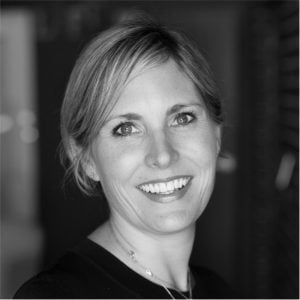 Trish will work alongside our Chief Commissioner, Rosemary Derwin and the Chair of the Board, Janet Torney to lead the successful implementation of agreed priorities and plans and drive the strategic goals of GGA.
Experienced at leading multi-cultural and multi-regional teams, Trish believes in the value people bring to organisations and is an advocate for supporting the next generation. A solutions-oriented, highly accomplished Executive Leader with more than 15 years' success in senior leadership roles, Trish has led multi-regional teams throughout her career and a number of internship programs in collaboration with local universities.
Trish is also a Non-Executive Director of The Yoga Foundation, an Australian evidence based NFP that provides yoga and mindfulness techniques to individuals with challenged mental health and challenged personal circumstances.   Currently studying towards a Masters In Commerce (UNSW), Trish is also a mum of two.
Rosemary Derwin expressed her excitement at entering this new leadership model whereby she as Chief Commissioner alongside with Janet, Chair of the Board and Trish, Chief Executive Officer will work collaboratively to lead Girl Guiding in Australia, ensuring girls and young women across Australia have the opportunity to grow in confidence and life-skills, build their leadership skills and empower them to be amazing.
Trish comments, "This is such an exciting time for girls and young women, and I am honoured to be appointed to this senior leadership position with Girl Guides at this time.  I see great opportunity for GGA and its members and look forward to meeting with and learning from the broader organisation, in the coming weeks allowing me to then help create and drive the strategy to 2030 and beyond."
Welcome Trish to Girl Guiding.
One Response
Leave a Reply