Volunteer Voices from Our Chalet
Ally and Laura's Swiss volunteer experience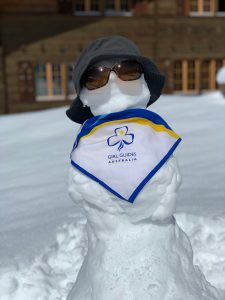 Have you thought about volunteering and still wondering if it's right for you?
Well read on and be inspired by Ally and Laura, two Guides from Australia who have been volunteering at Our Chalet in Switzerland.
In their own words, a tale of Our Chalet Volunteering ….
A bit about us:
Ally: I'm 33, and I am from Darwin, NT. During the week I'm a town planner with the NT Government, and evenings and weekends usually find me doing something Guiding related – with the 13-17 year old Darwin Phoenix Guides and the Darwin District, or up until recently, the National Outdoor Activities Committee.
Laura: I'm 23, and I am from Dubbo, NSW. In 2018 I graduated from Charles Sturt University in Albury, NSW as a Speech Pathologist and when I return home I will find a job in this area. While living in Albury for university I was a Guide leader with the North Albury District and have enjoyed being part of the Olave Program, especially being the Twin Rivers Region Olave Program Liaison.
Why did you choose to go?
Ally: I love travelling to new places and I've had many international adventures with Guiding; however, I wanted to experience life in the Swiss Alps and working longer-term in an international team. I love being outdoors and trying new and adventurous things, and wanted to challenge myself with different outdoor activities in a different climate.
Laura: To be part of the day to day running of a world centre, gain international friendships, and travel overseas for the first time. Since I was a young Girl Guide I have always wanted to visit all the world centres but had never been out of Australia. Early on in my university degree I was chatting with friends at the Olave Program Conference NSW & ACT and heard about volunteering at world centres, particularly Our Chalet. At the start of 2016 I thought what an awesome and affordable way to travel and live overseas for a few months and decided that I would start saving money and I would apply to volunteer at Our Chalet as a reward for graduating university. Once I was accepted I wanted to make the most of going to Europe and planned to travel for 2 weeks before my volunteering (including visiting Pax Lodge) and for a month afterwards.
What activities have you been doing?
Ally: As volunteers we undertake a range of housekeeping activities to keep Our Chalet operational and open and inviting for guests. This includes everything from vacuuming and mopping hallways, cleaning toilets and showers, and making beds for arriving guests. We also prepare and clean up after meals. It's not all hard work though – there is plenty of opportunity to explore Adelboden and the rest of Switzerland. So far I have been to Zermatt, Geneva and Lurcerne. I also went cross country skiing again for the first time in 10 years, and have been introduced to proper sledding trails.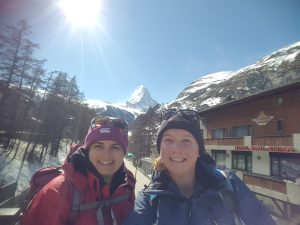 Laura: In addition to the housekeeping and guest services tasks we run day program activities for guests including guided tours, hikes, orienteering, craft, environment sessions, campfire preparation,  building and safety, and outdoor games. We also run evening programs which can include campfires, games nights, the highly recommended "Swiss Night", international nights, and evening hikes. But I've also been doing plenty of fun activities on my days off including going snowtubing, snowshoeing, sledding, hiking to the top of mountains, pioneering, and exploring other parts of Switzerland such as seeing the Matterhorn in Zermatt.
What are you getting out of being at Our Chalet?
Ally: The opportunity of a lifetime! Living and working at Our Chalet is an engaging and supportive environment to learn and extend all types of skills, and especially your leadership skills. I'm also learning more about different WAGGGS programs and how to facilitate them with different age groups. Some skills may not be as useful when I return to Australia however, such as snow shovelling, yet it is fun to be trying all these new and different things that I don't get to do at home.
Laura: The opportunity to travel and live overseas in an international Guiding community where I've made amazing new friends from all across the world. I've also developed my leadership skills, built confidence in myself and encouraged other volunteers with their own challenges.
Any recommendations for Guides to go there in the future?
Ally: A visit to Our Chalet should be on everyone's bucket list! The scenery is just majestic, it's like living in a postcard. There is so much scope for outdoor adventure, whether it be snow-based, walking through the valley, or hiking to mountain tops. There is a challenge for everyone!
Laura: I would 100% recommend all Guides to visit and volunteer at Our Chalet. It is an incredible once in a lifetime opportunity in the Swiss Alps where you meet so many people and learn how to build relationships with people from every corner of the globe.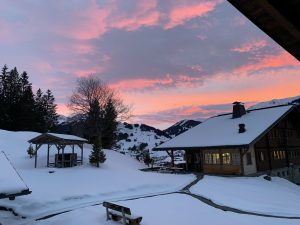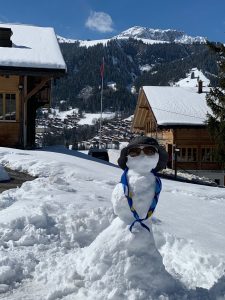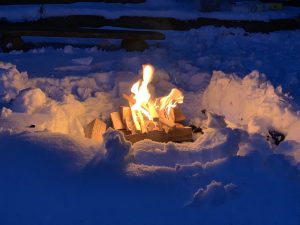 All the best from Ally & Laura c/o Our Chalet, Switzerland
You can read more about Ally's experience on the Our Chalet blog here
So, having read about Ally and Laura's volunteer experiences, what are you waiting for??  Find out what volunteer experiences are available under International Events