Support for Regional Guiding in Victoria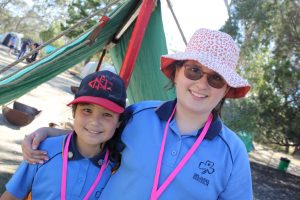 Girl Guides from across the Wimmera have been amongst the first group to benefit from a new State Government Grant aimed at supporting rural Girl Guiding over the next 4 years.
Girl Guides Victoria Outdoors and Adventure Officer, Cat Anderson travelled to the Wimmera from Melbourne with canoes, kayaks, ninja-lines and slacklines, providing challenging games and activities along with alternative cookery activities. Arura Campsite has also been equipped with six tents to enable more camping, along with PFDs and helmets.
The 3 night 4 day camp was run along a Survivor theme based on the TV game show, whereby Patrols tested out their camping skills to compete for the Golden Billy. Girls worked in their Patrols to put up tents and cooking shelters. They cooked their own meals using a variety of alternative cooking methods which were assessed by Leaders, along with bush gadgets, campsite layout, site hygiene, first aid and safety. Attitude and helpfulness were also part of the competition.
The winners of the Golden Billy were the Ghost Warriors from Dimboola Guides.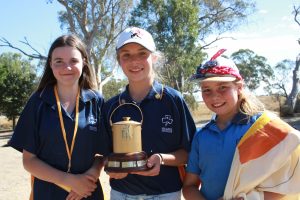 Region Manager, Marion Smith explained "This was a revival of the previously held Wimmera Region Golden Billy Patrol competition camp.  Under the Leadership of Horsham Guide Leader, Amy McQualter, I believe that overall the camp was a great success. Many skills were learnt by the Guides, coupled with fun activities such as canoeing led by Leader Cat Anderson, from Girl Guides Victoria."
Read the article in the Wimmera Mail Times HERE