Stop the Violence
Voices against Violence (VAV) is a non-formal learning program for girls and boys that has been developed by UN Women and the World Association of Girl Guides and Girl Scouts (WAGGGS).  The initiative is designed to help young people learn to talk about violence, understand its root causes, recognise their rights and develop the skills and confidence to access those rights for themselves and others.
The program is part of a suite of five pillars that UN Women and WAGGGS have collaborated on to take action to address and stop violence towards women and girls. These pillars are:
Raising awareness
Learning (Voices against Violence)
Speaking out
Contributing to research and policy
Taking action
Further information on the broad strategy from WAGGGS to stop violence against women and girls can be found here.
In 2015 the Board of Girl Guides Australia approved a project to commence implementing the strategy in Australia, starting with the "Learning" component of this strategy – Voices against Violence.
What is Voices against Violence?
Voices against Violence is interactive, child and youth centred and provides opportunities for our Guides to talk about relationships, gender equality and abuse within a safe and supportive environment.
The curriculum is divided into four age groups each supported by specific program with age appropriate activities and sessions.
"Early" (aged five to seven),
"Young" (aged eight to 11),
"Middle" (aged 12 to 16) and
"Older" (aged 17 to 25)
As part of the world movement our mission is to empower girls and young women to become confident, self-respective, responsible community members. With the issue of violence against women and their children large in our community, Girl Guides Australia is proud to be supporting a great volunteer team to roll this program out for our members and community.
Girl Guides Australia (as the recognised Member Organisation of World Guiding) has been granted permission by the World Board to implement the program in Australia based upon effective risk management plan, quality project plan, effective resourcing and our ability to contextualise the program for the Australian environment. The Board of Girl Guides Australia have endorsed the proposal to deliver the program in Australia through the nominated project team and as part  of our annual GGA business plan – it is part of our participation in the world movement, and a powerful way that we can deliver our mission in the community.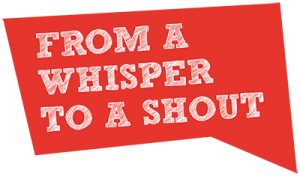 Voices Against Violence in 2017
With the approval of the National Board and all State Commissioners, a series of pilot study sessions has been held in Queensland and Victoria to evaluate the program for a national roll out.   Facilitators of these sessions have undergone mandatory training in the program prior to presenting it to Girl Guide units.   The pilot study will ensure that the right policies and procedures are in place, that the program is well resourced and that our volunteers and girls are set up for success.
In doing this work we are grateful for the support that we have received from the Australian Government and the Office for Women.
Frequently Asked Questions
A set of FAQs has been produced which will be updated for the national roll out.