Save The Koala
September is Save The Koala Month
Girl Guides Australia have supported the Australian Koala Foundation for over twenty years and is proud to be a Gold sponsor of the Australian Koala Foundation.
With only around 40,000 thought to be left in the wild, the Koala is clinging on for survival and could be extinct in the wild within 15 years. You can help Save The Koala by playing a part in this year's fundraiser. By ordering and selling merchandise to your friends, you can help raise funds to save koalas and their habitat.
For more ideas of different fundraising events, how to support koalas, and to find out more about koalas with some fascinating furry facts, click here.
You can order and sell the pictured items on behalf of the Australian Koala Foundation – click HERE for the Save The Koala Consignment Order form.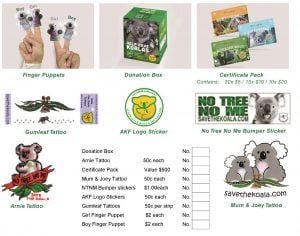 Please contact Lorraine@savethekoala.com for all queries regarding fundraising merchandise – available all year round – and consignment.
Look at all the ways you can help Save The Koala …