Earth Hour & Solar Lights Challenge
Solar Lights Challenge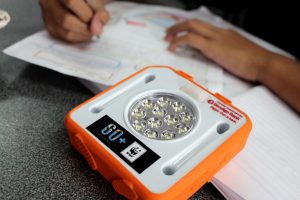 WWF's Earth Hour has partnered with Solar Buddy to create the Solar Lights Challenge. The Solar Lights Challenge is an opportunity for Girl Guides to learn about solar technology and energy poverty. It is available throughout the year. The solar lights are easy to assemble and will be sent to communities in Papua New Guinea along the Kokoda trail.
The lights are $25 per solar light for not-for-profits. The cost covers the logistics of the lights such as manufacture, transportation to your Unit, and collection and delivery to the receiving country.
The process is:
Email Hasmukh Chand (Earth Hour Engagement Coordinator) at HChand@wwf.org.au. Include:

How many lights are being purchased
Which Unit it will be going to.
The contact details of the Unit Leader/local coordinator.

 WWF will use this information to generate an invoice.
Once the invoice is cleared, WWF will then send the lights to the Unit.
Once it is assembled, Hasmukh will organise its collection.
Don't forget to take photos/videos of Guides assembling the lights and send it to Communications@girlguides.org.au.
Earth Hour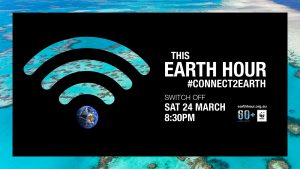 Earth Hour is the world's largest grassroots movement for the environment, uniting people to take action on climate change. The 2018 theme for Earth Hour is #Connect2Earth.
You can take action for the planet by switching off your lights at 8:30pm on Saturday 24 March. If you can't do it on that date, don't worry! Every hour is Earth Hour, so you can participate at any convenient time.
Units can organise or register their Earth Hour events at www.earthhour.org.au
Alternatively, you can attend other Earth Hour events in your community. Many are family friendly and free. We encourage our members to attend these as they are a great opportunity to meet other stakeholders in the local area and build local relationships. Find a local event at https://events.earthhour.org.au/
Earth Hour Activities
Need ideas for celebrating Earth Hour? We've created some Earth Hour Activities especially for Girl Guides.