Internet Safety
Surf Smart Program and Badge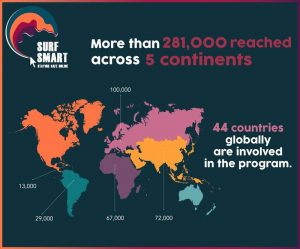 WAGGGS, in partnership with Symantec (one of the largest internet security firms in the world) have developed Surf Smart, a curriculum and badge designed to inform young people about how to connect positively online, protect themselves from online threats and respect their rights and reputation on the internet.
The program offers a range of activities for girls and leaders to choose from including the benefits gained from the internet, being safe online including choosing passwords, avatars and keeping things private and finally respect online (including dealing with cyberbullying). There is information for adults as well as further resources.
Girls of all ages are now accessing information online, this may be a program that younger girls might like to do with a parent or older girls could use to run a night for a younger age group.
The Surf Smart program is available for download HERE.  To find out more about the program please visit the WAGGGS website page  Surf Smart 
Badges are available from the WAGGGS shop HERE
Internet safety tools for everyone from the eSafety Commissioner
The eSafety Commissioner's website breaks down problems that can arise for internet users into bite sized pieces to help you identify what may be a risk to you, to your information and to your money. It is a great resource for all ages, so spread the word and make the internet safer for everyone.
Here are  some resources  to help you: