Guide Your Money Independence Program
The Guide Your Money Independence Program for Olaves is NOW AVAILABLE ONLINE
There are 9 topics to explore:

Each one contains sub topics with a range of activities, discussion points and signposts to more information, to support individual learning and peer group engagement.
How the program works
The Independence program is an online program designed for flexible shared learning in peer groups through group based activities and discussions. There are many learning activities that can also be completed individually. Afterwards you can use the discussion prompts to share your reflections and learning with your peers.
Start with Money and Me which will help you to decide what other areas of financial literacy most interest you. Most other topics can stand-alone so participants may choose to complete just one topic or as many topics as are of interest to you or your peer group.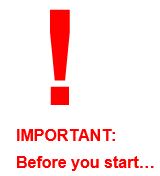 Before commencing the Independence program please take the pre-program survey.
When you have completed your Independence program please complete the review survey to earn your Guide Your Money badge.
Go to the Independence Program website now ...
DISCLAIMER: The information in this website is for general information only and should not be taken as constituting professional advice. If you need advice about your personal financial circumstances seek independent advice from the relevant Government agency or authorised financial advisor, licensed by ASIC, to provide advice on investing, superannuation, retirement planning, estate planning, risk management, insurance or taxation.
Participation in the Guide Your Money Program does not authorise or equip volunteers, Olaves, or anyone associated with the program to teach financial literacy within Australian Girl Guiding, to provide financial advice to the Australian Community or to seek to develop Girl Guides, Leaders or Olaves as financial advisors.
Want to find out more?
Contact Girl Guides Australia via email admin@girlguides.org.au