Guide Your Money Foundations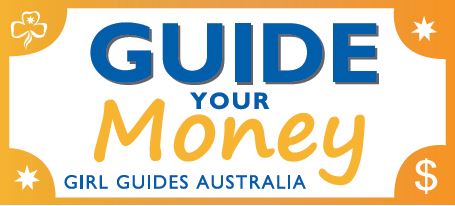 The Guide Your Money Foundations Program for girls aged 7-12 years is NOW AVAILABLE from your State retail outlet.
The Foundations program has been developed with support from Financial Literacy Australia, and in partnership with specialist financial literacy consultants JiMo Partners. Initial learning design was provided by RTO Advance.
The program includes 6 great topics designed to increase financial literacy awareness, confidence and skills through fun games and activities.
The program booklet includes activity instructions, notes for leaders, and activity templates.
You can also download individual activity templates here, for easy printing.
How to get your Guide Your Money badge
Step 1. Girls must complete at least 4 topics to be eligible for a Guide Your Money badge. These must include Money Choices and Keeping Track of My Money – which give girls the financial literacy basics – and My Goals. Your unit may elect to do one or more of the other topics to suit their needs and interests.
Step 2. Complete a Record of Participation for the unit. The record template is included in the program booklet.
Step 3. Leaders must complete and submit a brief review of the program. Evaluation notes pages for each topic are included in the program booklet. These will assist leaders to record their observations of girls' participation at the time of the session. Once your unit has completed the program, gather all your notes and enter these into the program review survey below: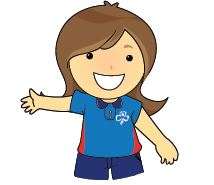 Your completed review survey will generate a badge authorisation.
Step 4. Send your unit's Record of Participation and a copy of your unit's Badge Authorisation to your State Program Manager, together with a postal address.
For more information please contact you State Program Manager or email program@girlguides.org.au
Electronic Version of the Program – for downloading
The following downloadable pdfs are taken from the Guide Your Money Foundations Program.   The book has been split into chapters for ease of downloading.  Please click on each link to download.
a) Contents and Introduction
b) Topic One – Money Choices
c) Topic Two – Keeping Track of My Money
d) Topic Three – Shopping Savvy
e) Topic Four – How Interesting
f) Topic Five – Making My Money Grow
g) Topic Six – My Goals
h) Record of Participation