Getting into Governance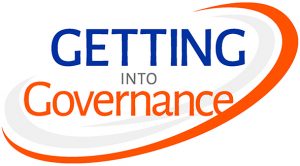 This innovative project, initiated by Girl Guides Australia, is designed to support girls and young women aged 16 to 24 to grow their leadership and governance skills. These young women will become the next generation of board directors.
The 2018 program commences on 17 February at a residential weekend in Sydney. Participants will join us from the the Australian Capital Territory, New South Wales, Northern Territory, Queensland, South Australia, Victoria and Western Australia.
To go to the 2018 Getting into Governance program resources click here.
Getting into Governance is supported by the Australian Government through the Office for Women of the Department of the Prime Minister and Cabinet.