Getting into Governance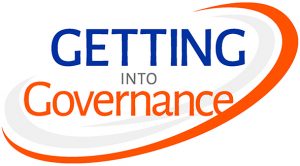 This innovative project, initiated by Girl Guides Australia, is designed to support girls and young women aged 16 to 24 to grow their leadership and governance skills. These young women will become the next generation of board directors.
Getting into Governance is supported by the Australian Government through the Office for Women of the Department of the Prime Minister and Cabinet.
About this program
From February to June 2018 Getting into Governance will help to create a pathway for participating young women to build their careers, and work towards gaining roles at board level.
The program will commence with a weekend intensive.
Participants will also be allocated a highly experienced mentor for the duration of the program.
From February to June 2018 participants will complete a program of self-paced, online learning and have regular sessions with their mentors.
Program Intensive
When: 16 – 18 February 2018
Where: National Centre for Indigenous Excellence, Redfern, Sydney
Costs
Getting into Governance is a supported program for all successful applicants. Costs for all accommodation, meals and materials for the weekend intensive will be met by Girl Guides Australia.
NOTE: Participants will be required to fund their travel to and from Sydney, and all travel and other costs associated with mentor meetings. Applicants may apply for a subsidy to support travel to and from Sydney.
How can I apply?
Fully funded places are available for young women aged 16 – 24 years, both members and non-members of Australian Girl Guiding, by application.
Online applications are open and will close on 5 November 2017. Click the link below to complete your application online.
For more information please contact the Girl Guides Australia National Office on 02 9311 8000 or email admin@girlguides.org.au