National Volunteer Week 2021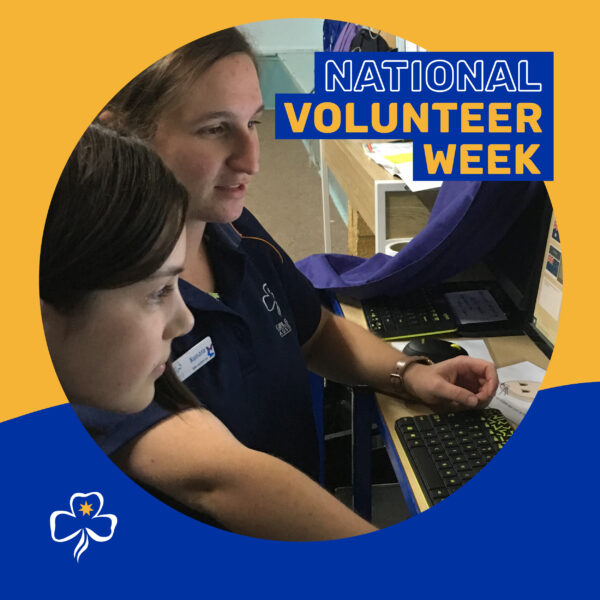 Dear Volunteers in Guiding,
WELL DONE – BRAVO – THANK YOU
Volunteers are such a vital part of the fabric of Australia AND integral to Girl Guiding in Australia.
National Volunteering Week provides an opportunity for us to pause and RECOGNISE all the many volunteers who give so generously to support others and enrich their communities.  I am pleased to RECOGNISE and acknowledge the thousands of volunteers in Girl Guiding who work tirelessly to make a difference in the lives of girls and young women.
YOU make our communities stronger.
Your versatility, enthusiasm, energy, compassion and resilience are endless.  It takes energy and commitment to keep giving. Well Done, Bravo and Thank you.
As the world recovers from the chaos of the last year, the importance of connection and community has never been more obvious.  The need for meaningful relationships, access to the outdoors and a sense of belonging have proven to be essential for wellbeing.  Guiding offers these three things and so much more to our volunteers. Guiding provides a place to belong.
THANKS for volunteering with Girl Guides. THANKS for choosing to CONNECT with Girl Guides.  THANKS for supporting girls and young women discover their potential as leaders of their worlds.
Rosemary Derwin
Chief Commissioner, Girl Guides Australia
---
---
Share