Getting young women onto boards: challenge accepted!
Karen Bevan, CEO
The research is in. There is a serious, entrenched and sizeable gender gap in Australian boardrooms. The solutions are complex but at Girl Guides Australia, we think we can help to shift the balance.
In Australian Guiding, we see firsthand the difference that talented, motivated female change makers can make. And we know that young women like these make extraordinary contributions when they have the opportunities to get involved. That's just one of the reasons that Girl Guides Australia, an organisation dedicated to empowering girls and women, is pushing to get more young women into board governance.
Getting into Governance is a new program of skills development and mentoring for young women who want to be on a Board and contribute to the conversation around the issues that matter to them. In time, we hope this will create a pipeline of the next generation of board directors.
The program is open to young women aged 16 to 24 years from all parts of the Australian community. Right now, we are reaching out to young women right across Australia and from all backgrounds and experiences. With support from the Office for Women in the Department of Prime Minister and Cabinet, we'll be running the program in 2018 with 25 young women.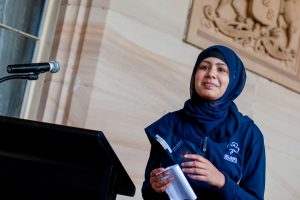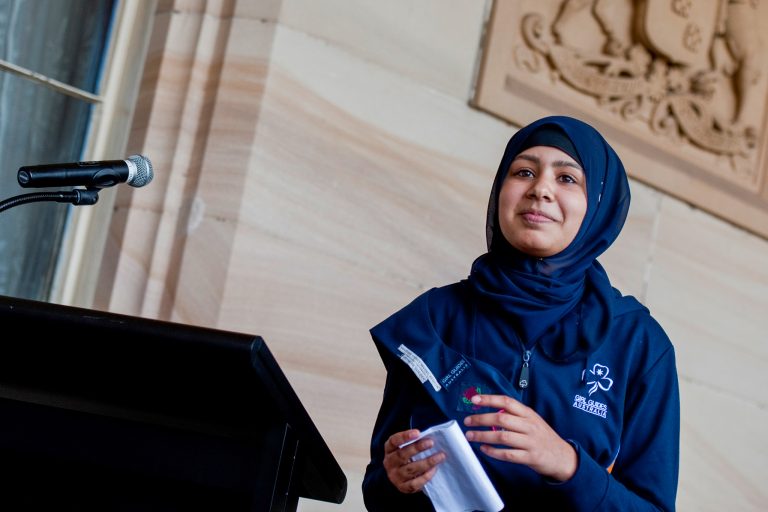 To get a handle on the challenge ahead and possible solutions, Girl Guides Australia hosted a Roundtable discussion in Canberra in September. With Lin Hatfield-Dodds, Deputy Secretary – Social Policy from the Department of Prime Minister and Cabinet facilitating the discussion, we invited young women with leadership experience, board directors and leaders in government and not-for-profits contribute to the development of Getting into Governance.
What we heard at the Roundtable:
Some of the contributing factors to the gender gap are preconceptions and masculine stereotypes of leadership skills and experience; the lack of flexibility, limited skill development opportunities and women's own perceptions of their abilities.
Those with the greatest power to make a change are organisations and boards themselves.
We can create change at the person-to person level. Successful leaders must be intentional and focused in supporting and mentoring women, especially young women.
We must work to create the conditions where women, particularly young women are 'seen' in leadership, in Board recruitment and on Boards, and their value is recognised.
We need to grow and nurture the skills and profiles of young women who want to lead on issues that matter to them.
Being a Board Director is one way of influencing change and addressing the issues that matter to you. If you are a young woman who wants to make a difference, apply now!
_______________________________________________________________________________
Girl Guides Australia's Getting into Governance program was launched on 6 September 2017 and will run from February to June 2018. Applications for participants are now open. To find out more, visit our website https://www.girlguides.org.au/programs/getting-into-governance/
Want to partner with us, mentor young women, or support scholarships to help us reach more girls? Contact our CEO Karen Bevan kbevan@girlguides.org.au