Our Cabana – 2017 Earthquake Relief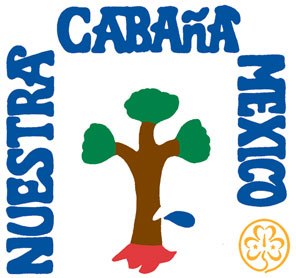 On September 20th, an earthquake of magnitude 7.1 on the Richter scale shook Mexico.  Although everyone at Our Cabana is safe and well, there has been significant property damage.
María José Proaño Ordóñez, World Centre Manager says in an email to the Friends of Our Cabana (6h October 2017):
"As I have informed officially WAGGGS, Our Cabaña has structural damage and after the official inspections, we are closed to our guests and local community and already working on the repairs needed. We do not have a final statement on that as we have found surprises while starting the work and the architect feels that will need this week to give a final report.
The Craft house is the building with major damage and probably we will have to rebuild it, as we have found that its structure does not exist. The estimated quote is up to 1'000.000 MXN that will be around 55,000 to 60,000 USD. The architect said that for the other buildings there will be an estimated of 50% of the cost for the Craft house. We are working with WAGGGS lawyers to claim for the insurance and hope to get it!!!
We will also need to work on the pool, but we do not have any information related to that yet.
Guias de Mexico, has started their [fundraising] campaign and are receiving donations directly to their accounts. People are more than welcome to support their initiative.
At Our Cabaña we are just collecting food, cleaning supplies, blankets, clothes, toys, personal hygiene supplies, among others to distribute in the affected towns in cooperation with Terra3, Guias de Mexico from Cuernavaca and many other people related to us. "
José is hopeful that essential repairs will be completed by the Day of the Dead event at the end of October enabling them to reopen for visitors.
Girl Guides Australia will accept donations for Our Cabana and forward money received to Guias de Mexico.  Please email finance@girlguides.org.au for bank details and how to make the donation.
Closing date for donations is Friday 17 November 2017.