Building Our Future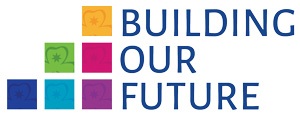 What is Building Our Future?
We spent almost 2 years reviewing the Australian Guide Program to find out what is working and how we can do better. Our girls, leaders and parents have had their say and we have explored the latest research on the needs of girls and young women. We've connected with other WAGGGS member organisations around the world and built on lessons learnt from past projects to better understand how we can grow Guiding in the 21st century. All this has been drawn together to create 6 recommendations for the Australian Guide Program.
In late November 2015 the Australian Guiding Committee accepted the six recommendations of the AGP Review.
Building our Future is a set of national projects to put the recommendations from the AGP Review into action over the next 3 years.
What are the six recommendations projects focused on?
Developing clear narratives to explain what the Australian Guide Program is, and what it can offer girls and young women.
Reviewing the Girl Recognition System.
Developing a range of flexible delivery options for the AGP.
Renewing the foundations of the AGP (currently defined as the Fundamentals and Elements) incorporating WAGGGS Skills for the 21st Century and define a clear set of outcomes for the AGP.
Developing more flexible leadership roles and structures to improve the experience of Leaders and Managers and support improved recruitment and retention.
Developing a range of innovative Guiding programs and partnerships to address the needs of girls across the breadth of the Australian community.
Projects 1, 2, 3 & 4 launched in February 2016.
Projects 5 & 6: Develop more flexible leadership roles and Develop innovative programs and partnerships to offer guiding to more girls – will both begin later in 2016 and early 2017. More information on these projects will be available later in 2016.
For more detail about the six projects check out:
Building Our Future Six Projects .
More about Building Our Future
Where does the project name come from?
We know that there is great Guiding happening around the country but changes are needed. We have respected traditions, history and values, and now it is time to build on those great foundations so that Australian Guiding can evolve, creating great Guiding for the future. We want to offer Guiding to more girls, in more ways, respecting and building on Guiding that happens in units now. We have the building blocks for a bright future.
The Building our Future is a 3 year project. Why will it take so long? Guiding has invested deeply in the AGP Review and it is important to honour that work. We want to get any developments right and to make sure that everyone understands what is happening and why. Importantly, we want to ensure that we can support leaders and girls with the right resources and tools before any changes are implemented.
Our projects teams leading the change, National and State organisations who are supporting us and the leaders on the ground are volunteers. The project timeframe respects their needs and takes this into account.
How can you find out more?
There will be regular updates in State Newsletters and other State communication channels. Updates will also be posted regularly on this website and via social media.
Send your comments or questions to program@girlguides.org.au.