Advocacy in Girl Guiding in Australia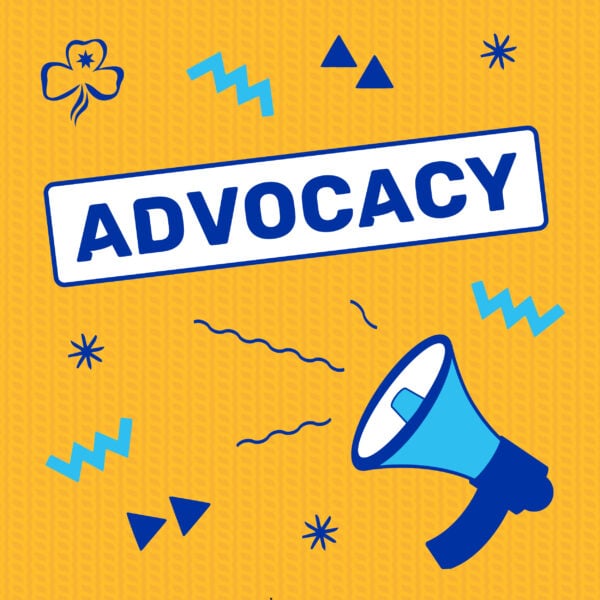 Girl Guides Australia is proud to release an Advocacy Framework for Girl Guiding in Australia.
The Framework provides scope for Girl Guides in Australia to raise their voice and take action on issues that matter to them. The Framework includes an Advocacy policy, overarching principles for Advocacy in Girl Guiding in Australia and a set of examples to support the implementation of the framework. The Advocacy Framework empowers Girl Guides to develop and engage with authentic and meaningful advocacy.
Six principles are included as a foundation to support Girl Guides when 'speaking out', when engaging in advocacy in Girl Guide uniform or when in any way acting as a representative of Girl Guides.  Any activity that aligns to the Advocacy Framework may be undertaken in Girl Guide uniform.
The Framework was developed in consultation with the Girl Guides Australia Young Women's Forum and State Girl Guide organisations. It represents an ongoing commitment by Girl Guides Australia to empower girls and young women as leaders of their world.
Further resources to support the implementation of the Advocacy Framework are being developed and will be released later in 2021.
The Advocacy Framework is available on the GuideLines for Girl Guides website:
Advocacy in Girl Guiding in Australia – Guide Lines – For Girl Guides and Girl Guide Volunteers
For more information, please contact Micheala Collins, Assistant Chief Commissioner
(Young Women), Girl Guides Australia accyoungwomen@girlguides.org.au
---
---
Share