States Management Team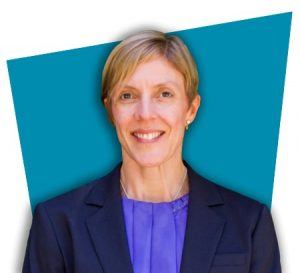 Helen White
Chief Executive Officer NSW & ACT
Helen White has been appointed as the new CEO for Girl Guides NSW & ACT and will commence her role in February 2017,
Helen was most recently Executive Officer at the Australian Podiatry Association NSW & ACT, representing over 800 podiatrists in NSW and ACT. In previous roles, she was a Senior Manager at The Royal Sydney Golf Club (which has over 6,000 members) and a Brand Manager at Diageo PLC.
Helen is passionate about improving member and volunteer engagement and value, and developing member satisfaction and growth. She also has experience in developing events both large and small.
"I really believe in the mission of Girl Guides to empower girls and young women and I am looking forward to working with staff, volunteers, girls and their parents to further develop Girl Guides in NSW and ACT," says Helen. "I am also looking forward to getting out into the Guiding community and meeting volunteers and Guides in 2017."
Helen, originally from the UK, was a Guide in her youth. In her spare time she enjoys taking in the arts and the outdoors, and has a particular fondness for skiing and camping.
Jane Rudwick
Office Manager NT
Watch this space for more information on Jane.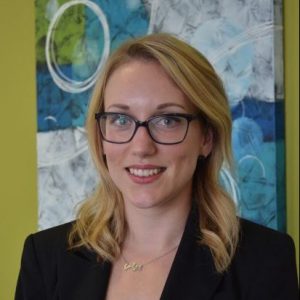 Daile Kelleher
State Executive Officer QLD
Daile commenced as State Executive Officer for Girl Guides Queensland in October 2017. Prior to that she was the State Retail Manager within the not for profit sector working with a large team of volunteers and staff to generate funds to support people in need. She has experience in a national member based retail association working in sustainability and the vocational education and training sector. Starting her career in retail and having held a variety of State and Regional Management roles, she has worked in Queensland, Victoria and supported additional locations such as South Australia, Northern Territory and New Zealand.
Daile has a strong background in operations and training having held a variety of state roles, she is experienced in implementing strategic plans and leading a large team of people. A strong committee member at both state and national levels with knowledge of governance and high level people management skills. She has been involved with policy development and relationship building with a wide variety of key stakeholders including volunteers, staff, businesses, government and communities.
Not only is Daile passionate about the promotion and empowerment of girls and young women to be given the tools to become the leaders of tomorrow, but she is also passionate about environmental sustainability and an active volunteer herself, giving time to the Children's Hospital Foundation in Brisbane. She has a strong values alignment with Girl Guides and the mission and has experienced the value of programs similar to Guides in her younger years, which she believes has enhanced her resilience and success in her career and personal life.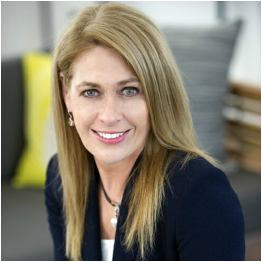 Kerrie Akkermans
State Executive Officer SA
Watch this space for more information on Kerrie
Carol Rawnsley
General Manager TAS
information coming soon

Jennifer Flemming
Chief Executive Officer VIC
Originally from the USA, Jennifer was a Girl Scout while growing up in New York. Since that first experience of leadership Jennifer has developed a successful executive and governance career with expertise in leadership development, strategic planning and program delivery in both corporate and not-for-profit organisations.
In the commercial sector, Jennifer has had senior General Manager experience at Medibank Private, ANZ and the National Australia Bank, with key roles in strategy, transformation and information technology.  In the not-for-profit sector she has served on the Boards of Hagar International, an international NGO focused on trauma recovery and economic empowerment for women and girls, and Gowrie Victoria, a leading early childhood education and training provider focused on children's resilience and agency and lifting the skills of all who work with children.
Jennifer's education includes a Master of Business Administration with a major in Entrepreneurship, with academic honours, at the University of Arizona. In her role Jennifer looks forward to advancing the Guiding mission, enabling girls and young women to grow into confident, self-respecting, and responsible community members.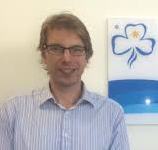 Matthew Maxted
General Manager WA
Matthew has a wealth of experience in working in the Not-for-Profit sector both in WA and the UK. He also has a background in youth work and outdoor recreation and is still a qualified sailing instructor.
Matthew spent seven years as Operation Director for Trinity Sailing Foundation in the UK where he was responsible for overseeing the delivery of a range of personal development programs to young people as well as overall running of the organisation. Most recently he was a Project Manager for Volunteering WA where he ran a number of programs and projects including a Department of Sport and Recreation funded project aimed at supporting Sport and Recreation clubs with volunteer management and recruitment.
Matthew said ―I am really pleased to be working for Girl Guides WA and have been made to feel very welcome. I am looking forward to working with the Administration team as we work to support the many volunteers who give so much of their time to enable the girls to have the wonderful experiences that Girl Guides offers.