National Departmental Managers

Anne Crummy
National Outdoors Manager
Anne lives in the beautiful North West Coast of Tasmania where she continues to maintain contact with guiding through her role as a Unit Leader at Penguin Guides.
Anne was a Brownie and Guide growing up in Claremont Tasmania. After being a Cob and Joey Scout leader she became a leader in 1997 and has held various positions throughout her guiding career.
In 2001 Anne became a member of the Tasmanian State Training team and has been a Guiding Partner (now Learning Partner) for the past decade. Anne held a variety of professional roles during her working life, from which to draw upon in meeting the challenges of today's guiding, including 7 years with the RAAF Police, working overseas and since 1994 as a library technician at the local primary school.
With a keen interest in the environment, Anne has served on several outdoor committees and was instrumental in the planning and delivery of the 2013 International Jamboree 'fanTAStic' in Tasmania.
Her service to guiding includes a breadth of roles within Program including Tasmanian Program Manager and Assistant National Program Manager. Being a Unit Leader has always been the first priority for Anne and she has worked with three different aged Units in Ulverstone Tasmania and is currently with Ulverstone Galaxy Guides.
Her interests include Guiding (of course), Horticulture and Photography, all of which she gets to experience in the great outdoors.
Anne looks forward to the National Outdoor challenge of helping to give girls and leaders the opportunity to safely access outdoor activities and camping.
Guiding has given Anne many opportunities and she hopes to help girls and young women to challenge themselves and have fun in the outdoors.
Bronwyn Cole
National International Manager
Kate Rumney
National Olave Program Manager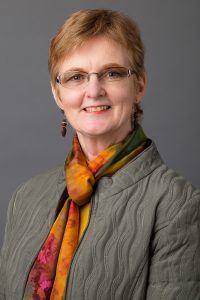 Wendy Davies
International Travel Manager
Wendy's term as International Travel Manager commenced on 1 January 2016.  This  position arose from a restructure of the National International Manager's work load.  As the title implies, Wendy will deal with anything to do with international travel by Australian Guides.
Prior to 2016, Wendy was Assistant International Manager (2012-2015) and South Australian International Manager.
Wendy has a passion for all things International which began as a Girl Guide sitting around the campfire singing "High up, high on the mountain we'll go to Our Chalet".  After finishing school, Wendy was a Rotary Exchange student in Wisconsin, USA, and a Girl Scout for 12 months.
In 2006 Wendy was able to fulfil her dream of going to Our Chalet, and since then hasn't stopped travelling the world—some with Guides, and some for pleasure and work.  Wendy finds it very satisfying to assist other guides and leaders to travel the world—to experience our worldwide movement and discover that we really do have 10 million sisters!