National Departmental Managers

Helen Reid
National Program Manager
Helen Reid commenced her term of appointment as the National Program Manager on 1 November 2013, having served as the Assistant National Program Manager for three years. Prior to that Helen was the Victorian State Program Manager for five years, during which time she was a member of the Victorian Executive Committee.
Helen still enjoys her role as a Unit Leader as part of a team of leaders in Canterbury, a suburb of Melbourne, responsible for girls aged 7-12 and 13-17 and has held various appointments in Victoria, including Region Leader, Executive member and Chair of the Victorian Guide and Scout Water Activities Centre.
One of Helen's many achievements in guiding has been as a key contributor in the development of the Guide Handbooks. She has used her talents as a skilled librarian in producing some excellent Program resources. Helen is also active outdoors and has taken the role of LiC for a number of State Camps in Victoria and has been Victorian contingent leader for several national and overseas events.
Helen has 24 years' experience in librarianship and currently works as part of the Library Management team managing development of staff at Swinburne University of Technology.
Helen is undertaking a PhD in this field at Charles Sturt University. Her qualifications include a Masters of Human Resource Management, Masters of Information Management and Graduate Diploma in Adolescent and Child Psychology. She shares her life with her 2 terriers, Tara and Monty and partner Tom, dividing time between Melbourne during the week and their 50 acres at Deans Marsh where they have planted over 3000 trees in the past 2 years that need ongoing attention.
Helen firmly believes in a Guiding program that allows leaders and guides develop a program that excites and challenges the girls to try new things and be their best. The reward of leadership comes through supporting and watching the girls grow through their time in Guides and hoping that they look back at this time in their life and remember fun, adventure and the learning of a few useful skills for their adult life.
In her capacity as the National Program Manager, Helen will continue to work together with the State Program managers to develop and support the delivery of the Australian Guide Program. She encourages all Leaders to share their ideas with her directly, or via their State Program Managers to ensure the betterment of the Guiding program.

Anne Crummy
National Outdoors Manager
Anne lives in the beautiful North West Coast of Tasmania where she continues to maintain contact with guiding through her role as a Unit Leader at Penguin Guides.
Anne was a Brownie and Guide growing up in Claremont Tasmania. After being a Cob and Joey Scout leader she became a leader in 1997 and has held various positions throughout her guiding career.
In 2001 Anne became a member of the Tasmanian State Training team and has been a Guiding Partner (now Learning Partner) for the past decade. Anne held a variety of professional roles during her working life, from which to draw upon in meeting the challenges of today's guiding, including 7 years with the RAAF Police, working overseas and since 1994 as a library technician at the local primary school.
With a keen interest in the environment, Anne has served on several outdoor committees and was instrumental in the planning and delivery of the 2013 International Jamboree 'fanTAStic' in Tasmania.
Her service to guiding includes a breadth of roles within Program including Tasmanian Program Manager and Assistant National Program Manager. Being a Unit Leader has always been the first priority for Anne and she has worked with three different aged Units in Ulverstone Tasmania and is currently with Ulverstone Galaxy Guides.
Her interests include Guiding (of course), Horticulture and Photography, all of which she gets to experience in the great outdoors.
Anne looks forward to the National Outdoor challenge of helping to give girls and leaders the opportunity to safely access outdoor activities and camping.
Guiding has given Anne many opportunities and she hopes to help girls and young women to challenge themselves and have fun in the outdoors.
Bronwyn Cole
National International Manager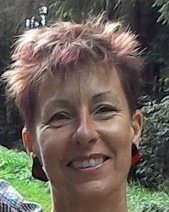 Jane Boroky
National Learning and Development Manager
Dr Jane Boroky was appointed as National Learning and Development Manager in December 2014, and had previously held the position of Assistant National L&D Manager 2008-2011.  She has been involved in Guiding for most of her life, first as a youth member in Australia and overseas, and then as an adult leader in various capacities from Brownie, Guide and Resource Leader to state PR Adviser, acting Region Manager, water activities team coordinator, Trainer, and general events organiser.  Currently she is the District Manager for Brownhill Creek district.  An active trainer, Learning Partner and water activities instructor.
Jane lives in Adelaide and has travelled widely, particularly in Europe and the Pacific, where she was a volunteer Development worker in the Cook Islands for four years. She has trained at Sangam, is a WAGGGS accredited trainer and has received an Asia Pacific Leadership Award. Jane is passionate about life long and experiential learning.
Outside of Guiding she is a dentist, running her own practice and teaching at the Dental School of the University of Adelaide part time. She holds qualifications in Dentistry, Clinical Hypnosis and Training and Assessment.  The outdoors is her recreation, with kayaking, sailing and cycling being current interests. She also enjoys music, photography, amateur wine making and beer judging.
Jane is excited to be involved in the future of Australian Guiding and particularly Adult Learning and Development.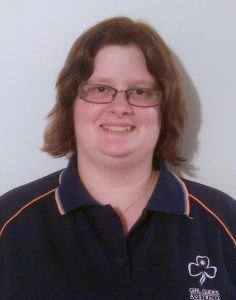 Nicole Young
National Olave Program Manager
Nicole Young started her term as National Olave Program Manager in October 2015. She was previously the SA Olave Program Manager and has had involvement in several other aspects of Girl Guiding in SA since 2010 including the Program, Learning and Development and Management committees and on the GGSA Board. Nicole lives in Adelaide, works in IT and is also a unit leader with Mawson Nashwauk Guides.
In her role as National Olave Program Manager, Nicole is responsible for leading the ongoing development and growth of the Olave Program and ensuring its relevance to young women in today's society. She also helps to facilitate opportunities for young women to have a voice in decision-making within Girl Guides Australia.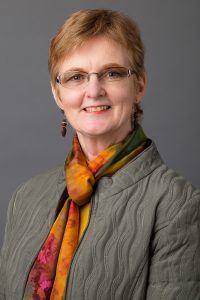 Wendy Davies
National Travel Manager (New International Position)
Wendy's term as International Travel Consultant commenced on 1 January 2016.  The International Travel Consultant is a new position resulting from a restructure of the National International Manager's work load.  As the title implies, Wendy will deal with anything to do with international travel by Australian Guides.
Prior to 2016, Wendy was Assistant International Manager (2012-2015) and South Australian International Manager.
Wendy has a passion for all things International which began as a Girl Guide sitting around the campfire singing "High up, high on the mountain we'll go to Our Chalet".  After finishing school, Wendy was a Rotary Exchange student in Wisconsin, USA, and a Girl Scout for 12 months.
In 2006 Wendy was able to fulfil her dream of going to Our Chalet, and since then hasn't stopped travelling the world—some with Guides, and some for pleasure and work.  Wendy finds it very satisfying to assist other guides and leaders to travel the world—to experience our worldwide movement and discover that we really do have 10 million sisters!