National Team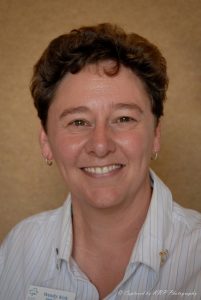 Wendy Kirk
National Coordinator – Youth
Wendy has always been passionate about the growth and development of girls and young women. Starting out as a Brownie, Guide and then Leader in NZ she has held various management and volunteer roles over the last 25 years within Guiding in Queensland and South Australia.  Whether it's taking Guides overseas for their first exciting international adventure, managing many youth events, enjoying the outdoors, running various Units, exploring the Recognition System, or participating at a State or national level, she embraces the philosophy of our program and all that it has to offer.
Wendy greatly believes in the importance of our girl only space and looks forward to supporting Guiding across Australia.
When not busy with Guides, Wendy loves going on adventures, travelling and getting creative with the camera!
Joy Ord
National Coordinator – International
Joy absolutely loves fact that being a Guide opens so many exciting doors for so many.  Greatly influenced by her mentor Nancy Eastick,  her  Guiding journey  has been all about the outdoors, particularly camping and international travel. Joy fondly recollects Nancy's enthralling stories of Malaysia, Poland, GIS and Papua- New Guinea and when a 2 year volunteer GGA position with Girl Guides of Cambodia came up it seemed such a natural progression for her that she jumped at the chance.  This was a life changing time for Joy, reshaping the way she looks at the world and she returns to Cambodia annually.
Currently, she is leading an energetic Ranger Unit and District on the Gold Coast, QLD.
Position Vacant
National Coordinator – Olave
Position Vacant
National Coordinator – Adults
Wendy Davis
International Travel Consultant
Wendy has a passion for all things International which began as a Girl Guide sitting around the campfire singing "High up, high on the mountain we'll go to Our Chalet". After finishing school, Wendy was a Rotary Exchange student in Wisconsin, USA, and a Girl Scout for 12 months.
In 2006 Wendy was able to fulfil her dream of going to Our Chalet, and since then hasn't stopped travelling the world—some with Guides, and some for pleasure and work. Wendy finds it very satisfying to assist other guides and leaders to travel the world—to experience our worldwide movement and discover that we really do have 10 million sisters!
Prior to 2016, Wendy was Assistant International Manager (2012-2015) and South Australian International Manager.