World Centres
What are the World Centres?
The World Association of Girl Guides and Girl Scouts (WAGGGS) has World Centres located in Mexico, Switzerland, India, the United Kingdom and Africa.  These World Centres offer a place where girls and women from around the World can develop their leadership and life skills through international friendship, challenge, adventure and self-development.  By meeting new friends from a diverse range of countries, cultures and backgrounds, the World Centres also give girls and women the opportunity to gain a deeper understanding of the global community, and an appreciation of the challenges and issues faced in different parts of the World.
Four of the World Centres are fixed buildings while the fifth world centre in the Africa region offers girls and young women the same types of experiences at pop up events in different countries rather than at a fixed location.
The WAGGGS World Centres International Adventure Activity Pack contains a set of activities designed for Girl Guides and Girl Scouts aged 14+ to work through on their own or with their unit/troop remotely. Activities help participants learn about the World Centres and prepare for an international Guiding/Scouting experience.
---
Visiting the World Centres
If you go on a holiday overseas with family or friends, you can visit the World Centres, either as a day visitor or an overnight guest.  Adult members of Guiding and older Guides can also take part in events at the World Centres.
Events at World Centres are lots of fun and can include activities such as campfires, adventurous activities, service projects with the local community, international night, and visits to local tourist attractions.  Events also give participants the opportunity to learn more about WAGGGS and its projects and initiatives.
The World Centres also run seminars for adult members of Guiding, especially young women aged 18 – 35 years.  The seminars focus on developing leadership and advocacy skills, and are often attended by representatives from all five WAGGGS Regions.
---
Working and Volunteering at the World Centres
Adult members of Guiding from around the World can also apply to work at the World Centres, either as paid career staff or as volunteers.  Volunteer positions range from approximately six weeks to six months and focus on programme and guest services.  Volunteering at a World Centre provides the opportunity to experience life in a new environment, learn new skills and meet new Guiding friends from around the World.  It is a wonderful way to spend a gap year between school and University, or to take time out during a study or career break! Each World Centre has different roles to offer and different requirements.  For more information on volunteering, go to the volunteering page of each world centre at https://WAGGGS.org.
Sangam also offers a Community Programme, where participants stay at Sangam for either four weeks or twelve weeks whilst volunteering with a local community organisation.  This is a life-changing experience that enables the Community Volunteers to gain a deeper understanding of Indian culture and society, whilst making a valuable contribution to the local community.
For information about how to apply to be a volunteer click here .
---
Our World Centres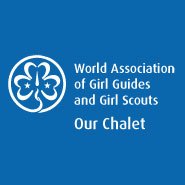 Our Chalet
Our Chalet, the first World Centre, was opened in Adelboden, Switzerland, on 31 July 1932.  An American Girl Scout leader, Mrs Helen Storrow, had offered to donate the money to build the first World Centre on the condition that it was built in Switzerland, a country that she loved.  Activities on offer at Our Chalet include visits to castles, waterfalls, lakes, a chocolate factory and the local woodcarver, hiking in Summer, and skiing and tobogganing in Winter.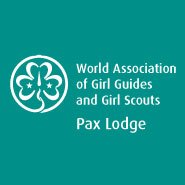 Pax Lodge
Our Ark, the second World Centre, was opened in London in 1939 after girls Worldwide had raised money for it through the "Pennies Appeal".  It was later replaced by Olave House, which closed in 1988.  On 15 March 1991,Pax Lodge was officially opened.  Pax Lodge is part of the Olave Centre, which also houses the World Bureau.  A visit to Pax Lodge provides opportunities to explore London, experience the Crystal Palace maze, and perhaps even visit Brownsea Island, where Lord Baden-Powell held the very first Scout camp.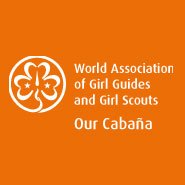 Our Cabaña
Our Cabaña (pronounced "Our Caba-nya") was opened in Cuernavaca, Mexico, on 24 July 1957.  Many people in Latin America speak Spanish, and events at Our Cabaña are held in English and Spanish (which is also the official language of Mexico).  During a visit to Our Cabaña you can visit colourful markets and the "silver town" of Taxco, and take part in service projects, such as organising activities days for local children.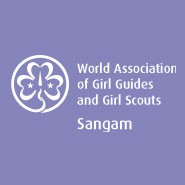 Sangam
After Our Cabaña was opened, it was felt that a World Centre should be built in Asia.  India was chosen as the location, and on 16 October 1966, Sangam was opened in Pune, India.  Sangam has always had strong links with the local Bharat Scouts and Guides, and a focus on community service.  Visitors to Sangam have opportunities to learn about Indian culture, to take part in community action projects with local organisations, and even to buy their very own sari to wear to a traditional Maharashtrian dinner.  On 16 October each year, you can join in Sangam's birthday celebrations by taking part in World Sangam Day with your Guide unit.
Please note that in 2018 the Indian Government has introduced a Goods and Services Tax (GST) with immediate effect and all accommodation, event or programme fee will have to include GST of 18%. For transport and food the GST charge will be 5%.
WAGGGS has a group for Friends open to everyone and anyone who want to enable even more girls to explore, enjoy and experience Sangam.
All donations make it possible for WAGGGS to continue offering the unique WAGGGS World Centre experience.   Become a Friend of Sangam  and help even more Girl Guides and Girl Scouts to reach their full potential at your WAGGGS World Centres in India.  Find more information go to https://www.wagggs.org/en/our-world/world-centres/sangam/support-us/friends-of-sangam/ or email michelle.hughes@sangam.wagggs.org
AS A FRIEND OF SANGAM WAGGGS YOU WILL:
Provide vital funding for Sangam's programmes, activities and work with girls
Join a global group of individuals committed to empowering girls
Be kept up to date with the latest news and information on projects and campaigns
Receive a special pin and certificate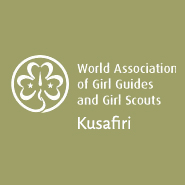 Kusafiri
For some years, the Africa Region has been keen to see a 5th World Centre established in Africa.  A number of people were in favour of the World Centre being located in Kenya, as that is the resting place of Lord Baden-Powell and Lady Baden-Powell.
At the 34th WAGGGS World Conference in 2011, it was agreed that during the next 2 – 3 years, the concept of a "virtual" 5th World Centre will be piloted.  Different African member organisations will take turns hosting World Centre-type experiences.  The project will then be evaluated, and we expect to hear lots more at the 35th World Conference in 2014!
Supporting the World Centres
Around the World, "Friends" groups support the World Centres by promoting the Centres, encouraging people to visit them, and raising money to support them.  The money donated by the Friends groups is a very important source of income for the Centres, and is used for purposes such as scholarships and travel grants, building projects, and the purchase of items such as lockers, photocopiers and computers.
Girl Guides Australia has a Friends of the World Centres group.  To find out more contact: fowc@girlguides.org.au