JOTA JOTI
In 2020 JOTA JOTI will take place on 3rd – 5th April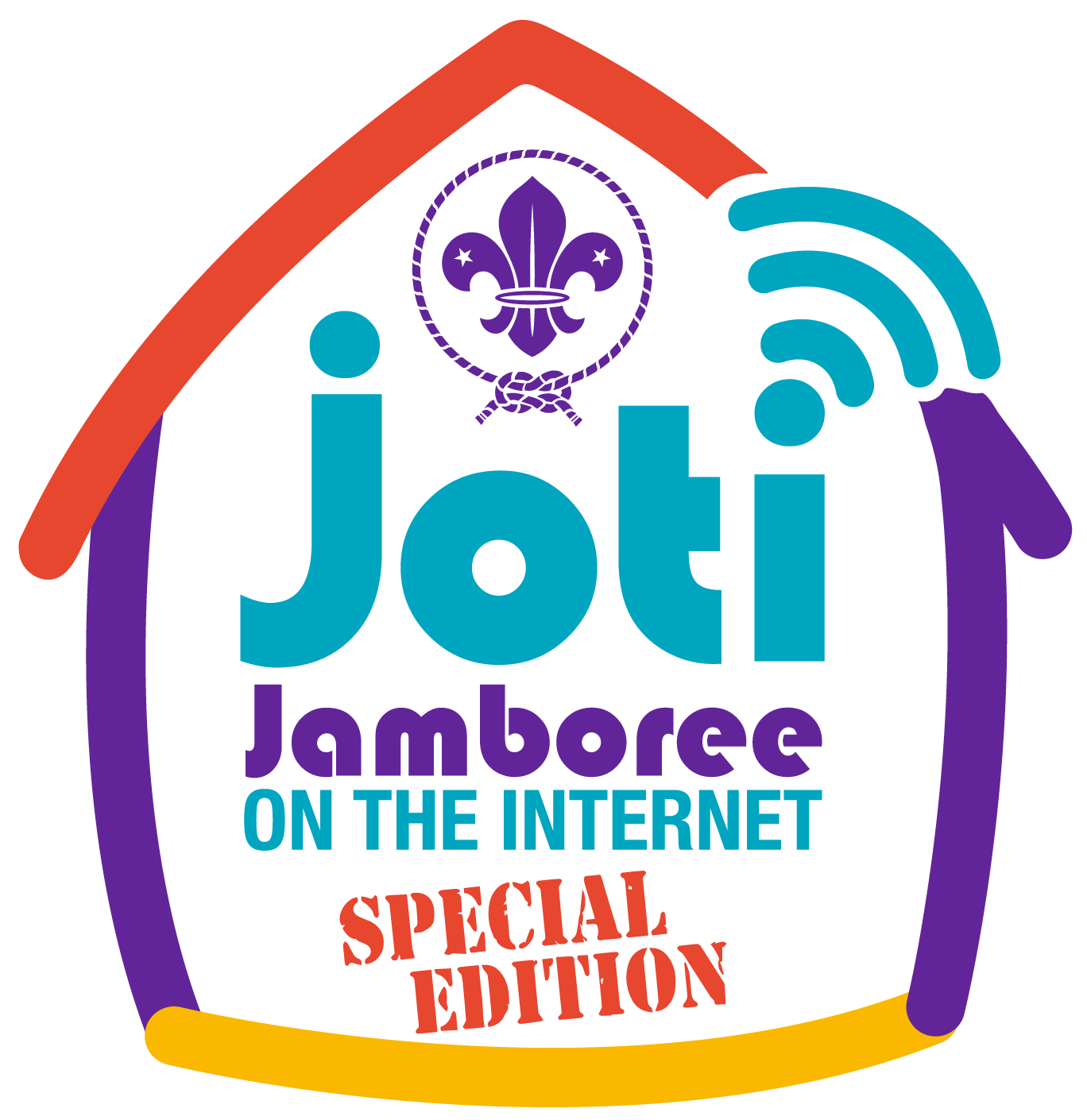 Jamboree on the Air (JOTA) and Jamboree on the Internet (JOTI) is an annual event.
During this event up to 500,000 Scouts and Girl Guides from all over the world can make contact with each other by means of amateur radio or on the internet.
Jamboree on the Internet (JOTI) is safely accessed through the Scout-operated Internet chat rooms such as ScoutLink as well as Facebook, Twitter, Instagram, email, Skype, webpages and blogs and even Minecraft. Girl Guides can access JOTI within their Unit or State activities or on an individual basis.
INTERNATIONAL COMPULSORY REGISTRATION:  All Australian sites must be registered on BOTH the international JOTA JOTI website https://www.jotajoti.info/ 
The JOTA JOTI website shows the sites across the world and includes access to JamPuz and the Australian website enables shared resources.
Please note that Cassie is the National JOTA/-JOTI Coordinator  jotajoti@girlguides.org.au
An essential place to visit when planning your JOTA-JOTI event is https://www.jotajoti.info/home
For more information visit  https://www.scoutlink.net/joti/about/ and https://www.jotajoti.info/jota-joti-welcome-tent-page
Please note that Facebook, Twitter and Skype activities should be undertaken as a group not individuals.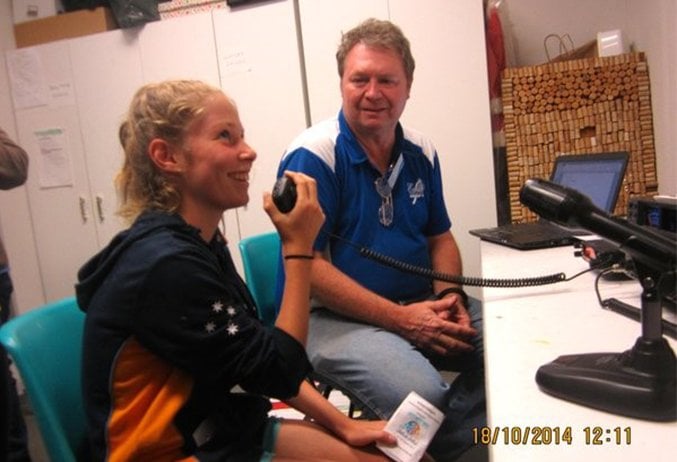 JOTA with local HAM operator
JOTI using a projector
Just starting out with Jamboree on the internet?  Tried it before without too much success?
Check out these easy to follow instructions and great ideas – Girl Guides Join JOTI .
Not sure Jamboree on the Internet is for you?  Check out what the Guides that gave it a go have to say.
Madison age 10 joined JOTI via Skype
"I talked to people on the other side of the world.  I spoke to French Polynesia and Taiwan.   The French Polynesia people sang a song to us.  The Taiwan people showed us their uniform.  The Taiwan uniform was blue.  It was fun and I would do it again. I hope that next year I will not be so shy when I'm speaking to them."
Holly age 13 also joined via Skype
I thought that it was a great experience being able to do JOTA-JOTI as I had never done it before. Some of the places I talked to were England (Leeds, London, Leicestershire where my Nan was born), USA (Lake Tahoe), Australia (Perth), Denmark, South Africa, Japan, Stewart Island NZ, Taiwan (Taipei), Pakistan (Karachi), Canada (Ontario), Sri Lanka, Indonesia, Mexico, Bangladesh (messaging) and Honduras. I liked being able to communicate with other people and I got to learn lots of different things about all of the different countries.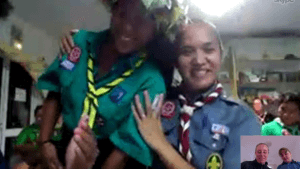 Pre-JOTA JOTI Meeting
Program Plan
Activities
Games and Activities
Craft Ideas
Have fun talking with Guides and Scouts across the world!