Girl Guides Australia > Girl Guides Australia Guiding News > Newsletters > National Team Report April 2020
National Team Report April 2020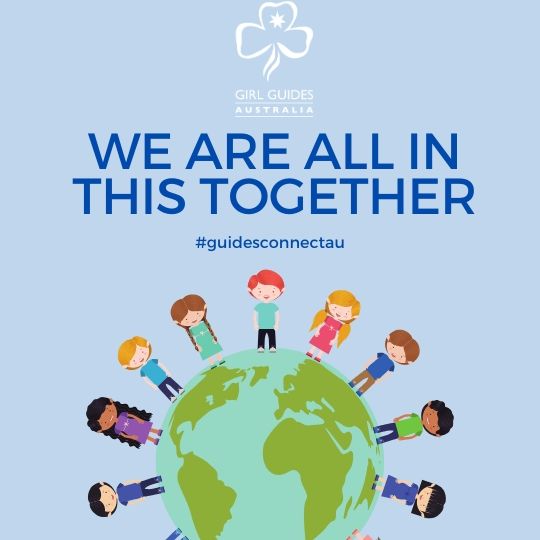 GUIDE LEADERS all around Australia – what an AWESOME job you are doing! Thank you for your efforts to adapt in a changing world as you do your VERY BEST to deliver Girl Guiding. I am constantly inspired by your creativity and resilience. Your amazing ability to think outside the box is enabling girls and young women around Australia to continue to experience the fun and friendship of Guiding.
Thanks also to the leadership of each State Girl Guide organisation who have been working tirelessly since COVID-19 loomed on our doorsteps. There have been many helpful tools, resources and tips shared on how to experience Guiding in new ways. The pool of resources is building and there is a great sharing of ideas.
Maybe you have challenged your Guides with the Girl Guides Australia special badge for 2020, the Guides Connect badge – it is the perfect time to explore ways to Connect at home, Connect to your community, Connect to your country and to Connect to the world.
WAGGGS have introduced #ForHerDigitalWorld; a space on the WAGGGS website to share ideas globally and help you stay close to our Girl Guide and Girl Scout community at a distance. This page is being regularly updated with new and exciting content. What a wonderful time to think global!
Maybe you joined in the special JOTI weekend and made connections with other Guides and Scouts from around the world or even joined the WAGGGS World Centres Campfire. More than 6,500 Girl Guides and Girl Scouts joined in the campfire and although we were singing in our own homes at locations all around the world, the Guiding spirit was very real and very warm. The campfire is available online here.
Whichever platform you are using to connect please remember internet safety – ask yourself who is on the call and do you have the right ratio of Leaders to girls. Be Smart… Surf Smart is a WAGGGS program designed to raise awareness on how to connect with others safely. Surf Smart is ideal for facilitating virtually to help Guides grow their understanding of being safe online. Click here to find more details.
This pandemic has created a whole new virtual world for us – from Unit meetings, Promise Ceremonies, pet shows, obstacle challenges, yoga, craft, cooking, connecting with Guides in another Unit and even State, campfires, to camps and so much more – all VIRTUAL! BRAVO to ALL.
Our current circumstances have also led to the cancellation or postponement of many events. Whether they be local or State events the excitement of these events builds for some time – please know your disappointment is shared by many. The Australian Trefoil Guild Gathering to be held in Perth in September has been cancelled. A special thanks to those Trefoil Guild members from Western Australia who had been planning that event for more than two years. The World Conference, due to be held in Uganda in July has been postponed until 2021.
Congratulations and thanks are extended to Velia Nicholls who has been State Commissioner in Girl Guides Queensland for five years. A very HUGE BRAVO to Velia and her team for the dedication and commitment they have given to Girl Guiding in Queensland. Velia was also a Director on the Girl Guides Australia Board for more than five years – so an extra thank you Velia for your contribution during this time to Girl Guiding in Australia.
A very big welcome to Kathryn Pearson to the role of State Commissioner in Queensland. Kathryn we wish you and your team well as you take over the baton.
I am also pleased to be able to CONGRATULATE Velia Nicholls, Joanne Muller, Bronwyn Cole, Wendy Davis and Helen Reid on being awarded the RED KANGAROO award for the significant good service each of them have given to Girl Guiding in Australia. Congratulations and thanks is extended to each of them for their significant contribution. Their commitment, dedication and passion for Girl Guiding has made a difference in the lives of many girls and young women.
THANK YOU to all who have supported the Girl Guides Australia Bushfire Emergency Relief fund by either making a donation or buying one of our special 'Hearts and Hands' badges. Our badges have also been very popular with our Guiding friends around the world– so a special thank you to our global sisters.
Applications for grants from the Fund are now open to individual members, Units, Districts, Regions and States to support:
• Girl Guide members affected by the 2019-2020 Bushfires; or
• Girl Guide programs supporting communities to rebuild after the bushfires.
Even if you are not from an area impacted by the fires, perhaps you would like to undertake a project to help the communities impacted. We would love to hear from you. Grant application forms are available from your State office.
As we look to enjoy more great Girl Guiding in our continued virtual world in Term 2 for 2020 – please stay well, stay connected and stay Girl Guiding.
With every best wish,
Rosemary Derwin
Chief Commissioner
Girl Guides Australia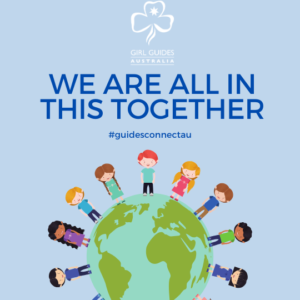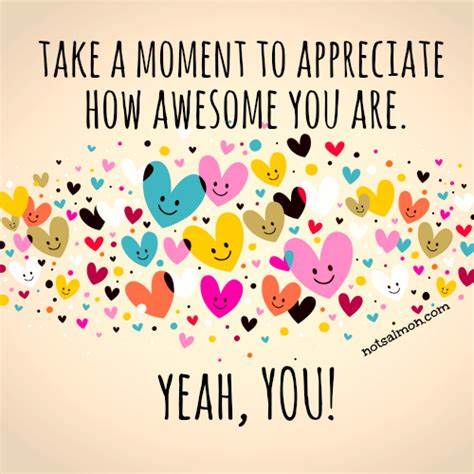 ---
---
Share